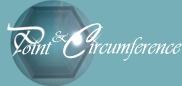 AGAINST TIME:
ESSAYS ON PAUL CELAN
[Note: this page is under reconstruction. Links to most of the essays will be restored as time permits. Much of what is stated in critical form in the essays is restated in a more poetic and personal form in the sonnet sequence.]
-- Over the Thorn:
---- The Post-Holocaust Poetry of Paul Celan
-- A Note On "The Meridian"
-- Poet of the Imperative
-- Language and the Inhuman
-- The Distant Earth
-- Secret Monarchs:
---- Landauer's Anarchism and Celan's Poetics
-- Against Time
-- The Door Into the Law
---- Sonnets to the Prince of Twilight